4 Tips to Master Your Next Meal Prep
Posted on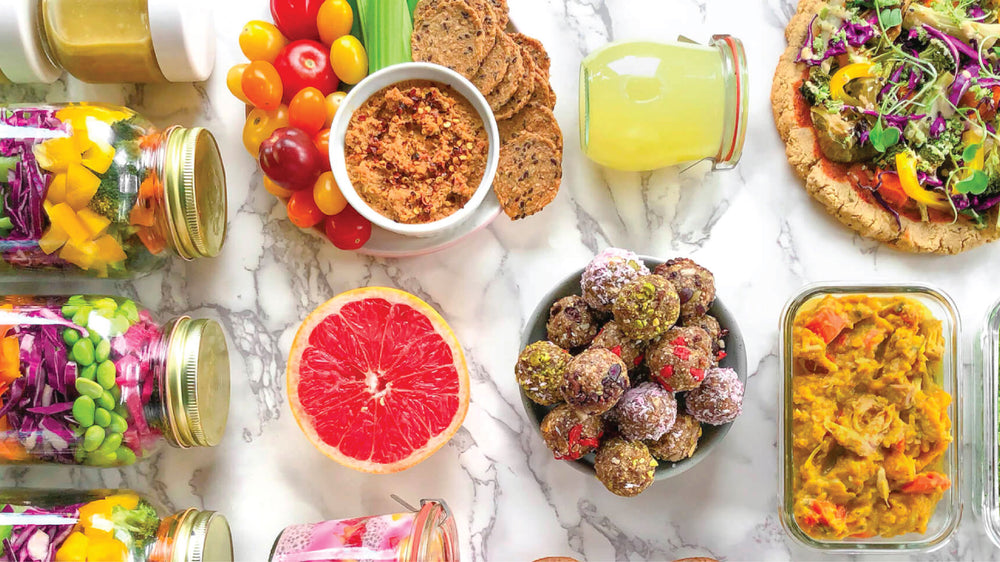 Meal prepping can help you eat healthier and save time and money. Plus, packing your lunch produces less waste. We asked the meal prep queen Jenn Barr (aka The Planted One) to share some of her top meal prep tips to help get you inspired, and best of all—started!

1. Organize your space!

First things first! The most important step before even getting into meal prep is the cleaning and organizing of your pantry and kitchen space. Taking the time to label, stock and tidy up your space will cut down on meal prep time significantly. If there is no organization to your kitchen or designated areas where you keep pantry items, spices or kitchen equipment, prep can become overwhelming and much harder then it needs to be. Don't waste precious prepping and clean up time shuffling through drawers, shelves or pantries not knowing where things are!

2. Make meal prep work for you!

There is no right or wrong way of doing your meal prep. It is all about what works best for YOU! Make the time to meal prep by scheduling it in your calendar and soon it will be a habit. If you have multiple family members or helpers, you can also make note of who will be in charge of completing certain tasks. Make meal prep a non-negotiable like any other important meeting, appointment or valuable thing you schedule into your week. If you don't do this, there's a good chance it will not get done. Once you figure out what works best for you, meal prepping will become something you can't live without.

3. Stay inspired!

Try a new recipe, a new ingredient, a seasonal vegetable from the farmers market or try a whole new style of dish you've never made before! This will keep you motivated in the kitchen, your tastebuds happy and will continue to enhance your skills in the kitchen. The more practice you get in the kitchen, the faster you'll find your preps will go! There is so much foodie inspiration out there to get inspired! Some of my favourite go-to's to find delicious recipes are Instagram, Pinterest, cookbooks or following blogs and nutritionists I adore. Each platform has a way of saving and storing your favourites! or simply book it in the calendar when you want to make something specific.

4. Batch cook + freeze

This is my biggest time-saving tip! Make large quantities of dishes you love and store them in your freezer (make sure they are freezer-friendly first!). Soups, stews, curries, dahls, chillis, veggie burgers and breakfast bars or cookies are some of my favourite go-to meals or snacks. Eating the same thing day in and day out can get really boring and sometimes you may not feel like a specific meal you've created that day. So having more of a variety on hand and ready to go in your freezer will give you the opportunity to still eat intuitively when you have options ready to go. Simply separate the prepped meal into your perfect serving sizes, make sure they are sealed tightly, label them with the name of the recipe and date you placed it in the freezer so you can keep an eye on when they expire.
Use left/right arrows to navigate the slideshow or swipe left/right if using a mobile device