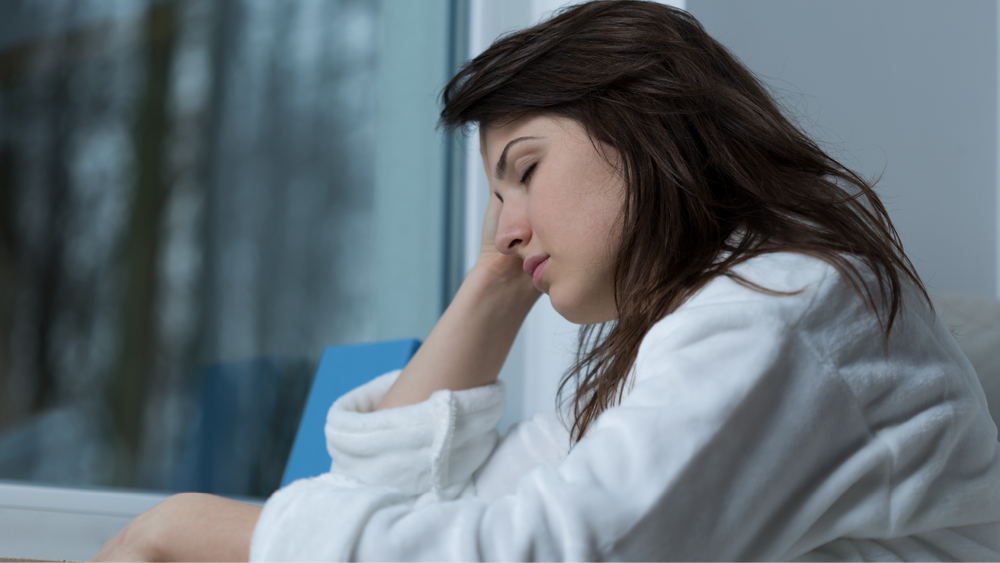 It's no secret that we tend to feel the most motivated to get things done, when we have enough physical and mental energy to take on our day. However, with all the ups and downs that life can bring, it can be tough keeping our natural energy levels consistent. So, what should we do when we feel tired and less than inspired? 
First, it's important to understand that the desire to be energized is only part of the equation. The flip side is that we also need to make sure our bodies are given the opportunity to rest. Essentially, it's all about bringing ourselves into a state of balance. When we strive to do that, staying in the flow and having more energy daily becomes much more sustainable. 
Here are 5 ways you can naturally boost your daily energy levels! 
Fill Your Own Cup 
Focusing on meeting your own needs first and filling your own cup before everyone else's, not only strengthens your sense of self but is also a natural way to fill each day with focused energy and motivation. Instead of relying on others to make you feel good, aim to be your own best friend.  
First things first, you'll want to figure out what it is that lights you up. Journaling is a great way to connect with yourself and start to discover what drives you and what doesn't. Take a moment before you start your work day or before you settle in to sleep to jot down a handful of things that make you feel happy and grounded.  
Over the course of several days or even a couple of weeks, you should notice a pattern arise. Maybe you're becoming aware that solitary downtime really revives you, or perhaps time spent in nature has a calming effect. Maybe it's a regular sweat session that gets those endorphins flowing, boosts your mood and keeps you feeling vibrant.  
Once you've tracked the things that naturally leave you feeling energized, you just need to prioritize carving out more time in your weekly schedule to do more of them.  
Lighten Your Load
While multi-tasking can seem like the best answer to getting more done, spreading ourselves thin by tackling too many tasks at once, can often leave us feeling depleted rather than accomplished. Carefully consider your commitments before adding more and remember there is no shame in saying "No thanks!" when you need or want to.  
Instead of piling on to your existing load, why not complete tasks from beginning to end and then reassess your potential to take on more once you're finished? Remember to include time to rest or take a break in between your responsibilities. This way you can strike a healthy balance between work and play.  
Make Quality Sleep a Top Priority
Simply put, our bodies function best when we're well rested. Supporting our sleep has a huge impact on how energized we feel throughout the day. Having a consistent bedtime routine really helps with powering down and logging those sweet zzz's. 
You can facilitate this by putting your tech to work for you and setting up "do not disturb" notifications an hour or so before bed. With that boundary in place, it's much easier to focus on less stimulating activities without interruption. Try a little quiet journaling, meditation or reading. Repeating these similar and calming activities at the same time of day, starts to signal to your mind and body that the time to rest is approaching.  
If turning your mind off is a serious struggle for you, try winding down for the night with deep sleep, a natural sleep aid derived from adaptogenic reishi mushroom! 
Eat Energizing, In-Season Whole Foods
Choosing to eat a diet rich in nourishing whole foods can be a fun and healthy way to stay energized. Processed foods tend to be stripped of natural nutrients but reaching for in-season produce means you'll enjoy the benefits of a healthy diet and stay in sync with the seasons.  
Think roasted root veggies and warm soups in the colder months, and refreshing salads or protein smoothies to beat the summer heat. Explore all of our recipes to help you incorporate more seasonal fruits and vegetables into your diet! 
Reach for Quality Supplements 
Incorporating quality supplements into your wellness regime is like accepting help from a trusted friend when you need it. While a varied whole food diet is a great way to support your health, our busy modern lives sometimes make eating like this a bit of a challenge.  
In this case, reach for an all-natural, energy-enhancing product like greens+ extra energy! It's a convenient way to get immediate and lasting energy from just one single and delicious scoop. Whether you're working hard or working out, you can feel confident that this powerful blend full of vitamins, minerals and antioxidants will ensure you get the energy you need to tackle the day! 
Now Go with the Flow 
Ultimately, you want to look at feeling energized from a holistic point of view. Establishing and maintaining a strong mind-body connection by understanding your own needs and supporting them is vital. Consistently supporting your wellness with quality rest is also crucial. Maintaining a healthy diet, rich in whole foods, while additionally including quality supplements, will also add to your natural energy levels. Take this moment to set an intention to create balance in your life and feel that inspired energy flow! 
Use left/right arrows to navigate the slideshow or swipe left/right if using a mobile device