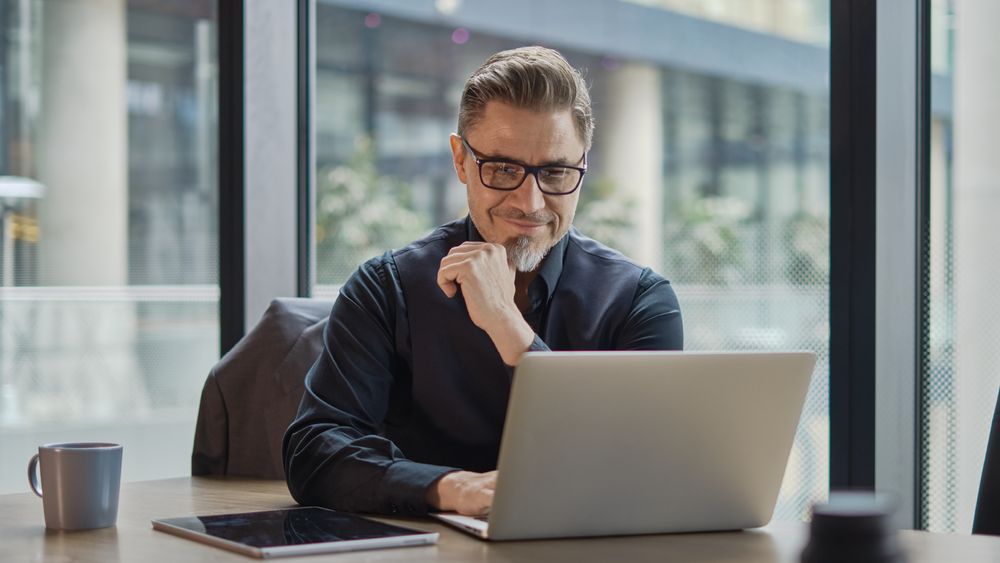 What is happening when we forget things? Whether you're a student studying for exams, a busy parent looking for their keys, or you're aging and finding you keep forgetting to turn off the oven, most, if not all of us have experienced the frustration of forgetfulness. But why does it happen, and how can we help ourselves? 
Forgetfulness can happen for a variety of reasons, some include:  
Aging

 

Stress

 

Diet

 

Multitasking

 

Hormonal fluctuations

 
Memory troubles can occur due to things we can control, but also things we can't. The science behind why we can sometimes forget things have a few different mechanisms. For example, if we're undergoing high levels of stress, our body's reaction to this can often be inflammation. When there's inflammation in our bodies, this can cause our brains to work at a suboptimal level, meaning things don't work properly, including our memory! Another mechanism is that your brain is constantly remembering new information. Every second we are taking in pieces of information from our surroundings, unconsciously and consciously. Your brain will prioritize the MOST important pieces of information, and the other pieces get pushed to the back, meaning they're more difficult to remember – you haven't necessarily forgotten them!  
The good news is that there are ways to support our memory, and more specifically the organ that is responsible for memory – our brains. Some lifestyle tips to help you stay sharp are:  
Don't stop learning! Many people have probably heard the saying 'use it or lose it!' and this is important with our minds too. It's important to continuously be learning and challenging our brains. Try reading, crossword puzzles, sudoku, play chess, or complete a puzzle.

 

Eat less added sugar. Eating a lot of added sugar has been linked to a multitude of diseases and health issues. Research has found that those who consume high amounts of sugary beverages had lower total brain volume and poorer memory than those who didn't [1]. Diet is important! 

 

Get good sleep. While we sleep, critical memory processes that don't happen during waking hours happen, like consolidating memories [2]

 
These lifestyle factors are important, but sometimes we may need some extra support. During those times of high stress, ultra busy days, or because we are getting a little bit older, it's good to have something you can lean on when you need it most! 
In the market there are several natural supplements, herbals, and botanicals that help to improve brain function, and some to help with memory. Here are some natural supplements that may help boost memory and cognitive function: 
Gingko Biloba: A commonly used herbal extract for helping with memory problems [3]. Gingko has been long used to support memory and cognition and is proven to be efficacious. Ginkgo is an antioxidant, so it scavenges free radicals to help reduce inflammation [4]. 

 

Lion's Mane: A mushroom that contains bioactives that contribute many different benefits. Several studies have revealed that lion's mane may help with memory and even help prevent neuronal damage! [6] [7]

 

Omega 3's: Omega's are important in the structural integrity of our brains, and thus play an important role in cognitive function. Without omega's, our brains would be missing a key piece in keeping them healthy and functioning properly. [5]

 
Our team looked at these memory-supporting ingredients and decided to create a unique product with a blend of herbal ingredients to support memory and cognitive function that's supported by research.  
Saffron Memory combines ginkgo biloba, affron, and sage to help you remember better. Support your brain in times you need it most with a product that was formulated based on science! Add Saffron Memory to your cart to achieve better memory!  
References  
[1] Pase, M. P. et al. Sugary beverage intake and preclinical Alzheimer's disease in the community. Alzheimer's Dementia September 13 2017;13(9):955-964.  
[2] Rasch, B and Born, J. About Sleep's Role in Memory. Physiol Rev April 2013;93(2):681-766.  
[3] Field, B. H. and Vandal, R. Ginkgo biloba and Memory: An Overview. Nutr Neurosci 1998;1(4):255-67. 
[4] Diamond, B. J. et al. Ginkgo biloba extract: mechanisms and clinical indications. Arch Phys Med Rehabil. 2000 May;81(5):668-78.   
[5] Bourre, J. M. Dietary omega-3 Fatty acids and psychiatry: mood, behaviour, stress, depression, dementia and aging. J Nutr Health Aging 2005;9(1):31-8.  
[6] Tsai-Teng, T., et al. Ericacine A-enriched Hericium erinaceus mycelium ameliorates Alzheimer's disease-related pathologies in APPswe/PS1dE9 transgenic mice. J Biomed Sci June 27 2016;23(1):49.  
[7] Zhang, J. et al. The neuroprotective Properties of Hericium erinaceus in Glutamate-Damaged Differetiated PC12 Cells and an Alzheimer's Disease Mouse Model. Int J Mol Sci Nov 2016;17(11):1810.  
Use left/right arrows to navigate the slideshow or swipe left/right if using a mobile device