5 Reasons We're Proud To Be A BCorp
Posted on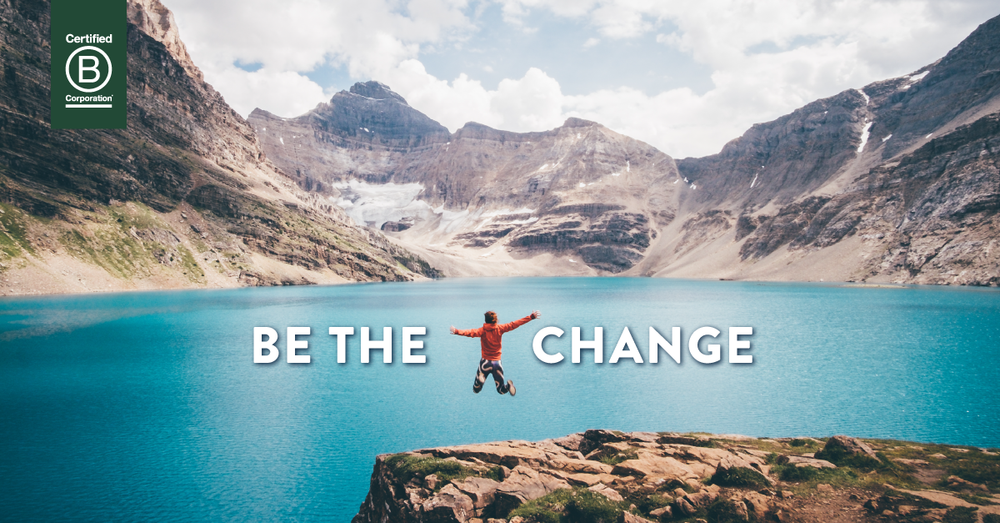 We believe in a community that encourages the health and happiness of people, the planet, and contributes to the overall economy. In 2012, we joined the BCorp community, a network of organizations that meet standards of social and environmental performance, accountability and transparency.
BCorp's vision of using business as a force for good is woven into everything that we think and do, and 
we're proud to call ourselves a BCorp!
Because we make more than great products.
 It isn't just about our amazing natural health products – it's about our total operations as a company. As a BCorp, we work to make every facet of the business beneficial in how it impacts people and the planet.
Because we believe that happy and healthy people can change the world.
 At the heart of everything we do is the belief that when we feel good, we can reach our maximum potential, which inspires others to do the same. As a BCorp, we're part of a community that promotes sustainable and infectious change through the power of business.
Because we believe in quality and consciousness at every step.
 Our job is to make natural health products that help you love how you feel – and we take this job very seriously. It takes a lot of thought, care and time to formulate supplements that actually work. We invest this time because we care.
Because you deserve full transparency.
 BCorp status makes it easier for you to make choices every day, identifying businesses committed to social change and separating them from those who rely on "green washing" and diluted social responsibility initiatives.
Because we believe in learning, growing and improving. 
Promoting earth-friendly choices and social responsibility has been woven into the fabric of our brand and actions. Being a BCorp simply helps us on our path of continued improvement. The best is yet to come.
As the first Natural Health Supplement Company to join the BCorp community, we want to inspire and encourage other businesses towards a vision of standardized social and ecological accountability – taking a simple idea to act with unlimited potential and continuously working to 'B' the change we seek in the world.
Learn More about Genuine Health on 
BCorporation.net
Use left/right arrows to navigate the slideshow or swipe left/right if using a mobile device