How to Take Mindful Moments Amidst the Holiday Rush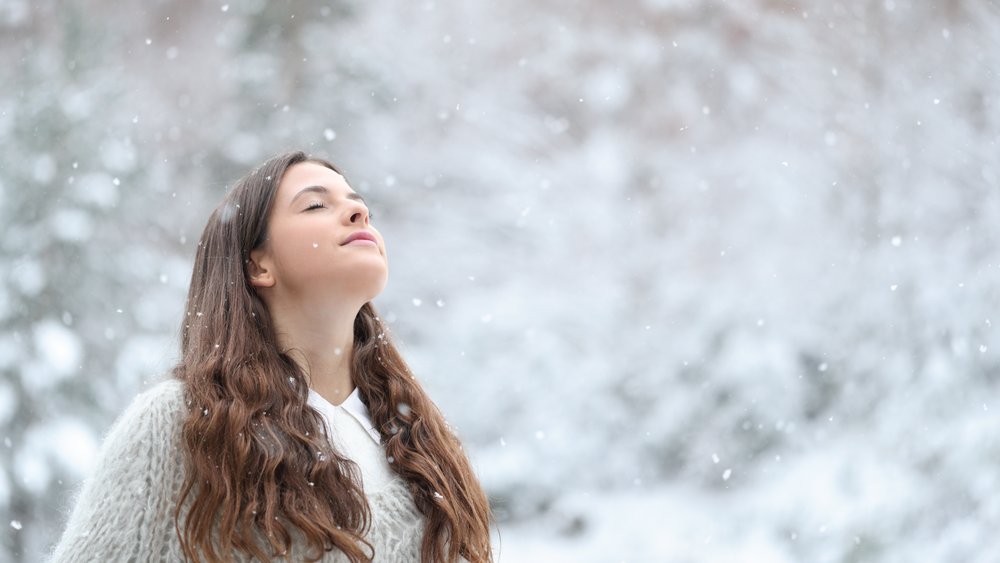 The holidays can be a wonderful time of year and many of us look forward to celebrating with family and friends, enjoying seasonal activities and preparing festive dishes. But with these additional tasks added into our already full calendars, the holidays can tend to feel overwhelming and the opportunity for mindful moments despite the chaos might seem scarce. At times like these when our stress levels have the potential to rise, it's important to carve out time to be grounded and centered. So how exactly do we do this amidst the holiday rush? 
The wonderful thing about practising mindfulness is that small efforts quickly add up. Mitigating stress and supporting your overall health, becomes a much less daunting task. Check out our favourite ways to find mindful moments throughout the holidays! 
Schedule "Mindful Me-Time" 
The holidays can traditionally be a time when we face pressure to support family, friends and co-workers in the name of celebration. If we choose to accept them, these social obligations can quickly fill up our schedules and it can be a challenge to carve out time for ourselves. Balance is important, and it's necessary to offset showing up for others by dedicating time to ourselves for rest and recharging. 
We find that scheduling "mindful me- time", just like you would schedule any other task, helps level the playing field as far as priorities go. Make sure to add in a couple of weekly workouts, solo coffee dates or whatever else that fills your wellness cup, in addition to holiday gatherings and festive responsibilities. Remember to say goodbye to guilt and remember "me-time" is deserved, not earned! 
Create Mindful Moment Daily
In addition to scheduling moments of "mindful me-time" we're also in full support of making every day moments mindful. This is done by shifting your perspective, coming from a place of gratitude and seeing the magic in the little things. Making your morning smoothie can be an exercise in mindfulness when you set the intention to be present.  
Slow down and focus on choosing a quality protein powder and add your favourite non dairy milk, a banana and fresh fruit to the blender. Take a moment to carefully sprinkle it with tasty, nutrient dense toppings like cinnamon, raw cacao, shredded coconut or bee pollen. As you sip, thank yourself for preparing a delicious smoothie and acknowledge how this drink is going to nourish your body and mind. 
Get Out into Nature Daily
If you're a fan of perpetual multi-tasking, then you'll love this tip! Getting outside on the regular not only checks off your daily exercise box, it also offers you the opportunity to enjoy a walking meditation and experience some mindful moments in nature. Find some green space to wander in and let your senses take in your surroundings. Notice the grass, leaves or snow underfoot, the sound of birdsong, the clouds or sunshine, the chilliness in the air. As you walk and make these observations breathe deeply, signaling your mind and body to relax. Heading out for a longer hike? We love popping a protein bar into our pocket to keep us sustained and nourished on the go! 
Incorporate Gratitude into Holiday Activities
The holidays tend to become over-commercialized and unfocused, but incorporating a practice of gratitude into our seasonal activities can help us shift the needle towards mindfulness. Before you begin writing out holiday cards take a moment to sit in gratitude for your friends and family. Then as you move down your list of people to send holiday greetings to, spend a moment bringing each person to mind and sending them love. If filling out holiday cards is a family affair why not make this a group exercise? Go around the room sharing something you appreciate about each person on your list. Write holiday messages from the heart and feel good knowing you're carving out time for mindful moments and making the recipients of your intentions feel good. 
Prioritize Rest 
Adding multiple events and obligations to our plates during the holidays can leave us feeling worn out and more susceptible to colds and flu's! We recognize that with late nights and holiday gatherings in full swing it's harder to prioritize rest. To protect our health we have to be mindful about getting quality sleep. Having a simple evening routine can be really helpful to ensure you get the rest you need, even on the nights when you're getting to bed a little later than normal. Take 20 minutes before your head hits the pillow to remove distractions like devices and screens from your room. Meditate, do some gentle yoga, journal or read. Try Deep Sleep to help you wind down with the power of reishi mushrooms.  
Remember to enjoy yourself throughout the holiday season, but be sure to prioritize building balance every day. Your mind, body and soul will be more thankful than you might realize. Plus, it's a great way to get started on those new year's resolutions a little early! 
Use left/right arrows to navigate the slideshow or swipe left/right if using a mobile device