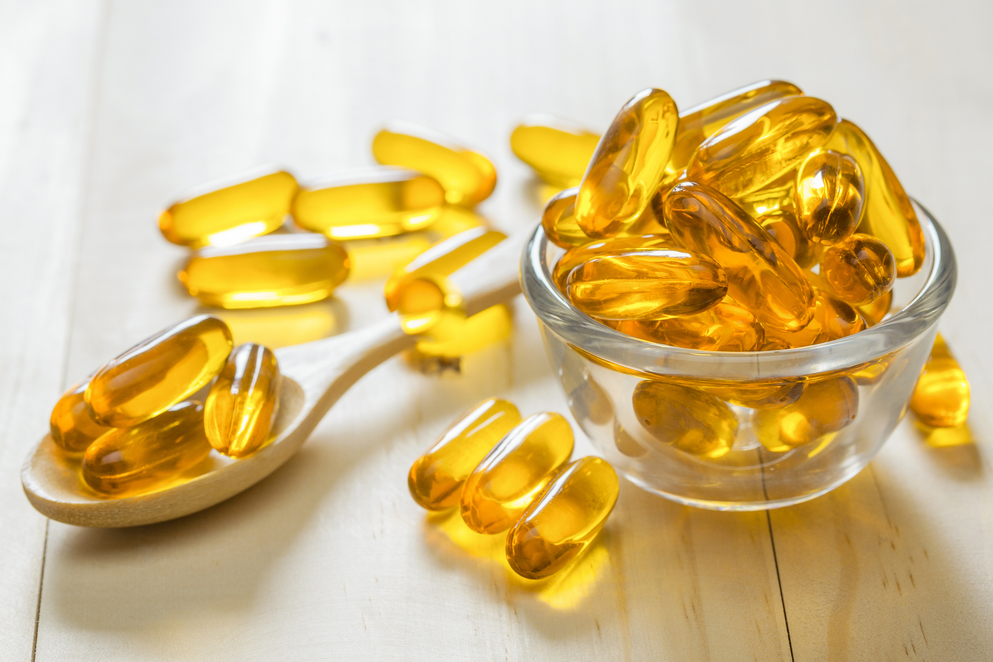 Choose omega3+ joy formulated with higher EPA and proven in mood support
SIMPLE Two softgels or ½ teaspoon daily provides research-proven levels of essential fatty  acids, EPA and DHA needed for a sunnier outlook and a healthier body. PROVEN Leading studies show there is no better source of the Omega-3 fats EPA and DHA than fish oil. And there is no better fish oil formula for mood improvement than omega3+ joy. UNIQUELY EFFECTIVE Derived from wild, plentiful sources, tested for purity and safety, o3mega+ joy
contains an EPA concentrate that is scientifically shown to help stabilize mood, decrease symptoms of depression and improve overall outlook – naturally.
*Since the 1990s, over 50 experimental and controlled human studies have
been conducted examining Omega-3 fatty acid supplementation for the
treatment of mood disorders. These clinical studies show that EPA has a
place as an adjuvant to standard care.
o3mega+ joy delivers fish derived eicosapentaenoic acid (EPA) and docosahexaenoic acid  (DHA) in a unique ratio (20:1 EPA: DHA), specifically formulated to address mood and  behavior. Specific clinical indications demonstrated to benefit from intervention with Omega-3 oils biased in favor of EPA include depressive disorders (unipolar depression, major depressive disorder, bipolar disorder), schizophrenia, ADD/ ADHD, and others.
High EPA Omega-3 fatty acids in adult depressive disorders
While controlled human trials examining DHA- based oils in adult depressive disorders  typically fail to demonstrate benefit (Grenyer 2007, Llorente 2003), highly significant improvement in depressive symptoms are reproducibly demonstrated upon intervention with EPA- based omega-3 oils (Frangou 2006, Peet 2002a, Zanarini 2003). Most trials of Omega-3 fatty acids in adult depressive disorders utilize the oil adjunctively with  conventional medications. A recent meta analytic review (Lin 2007) reported the following; "When pooling the results of 10 included studies, we found a significant antidepressant effect of Omega-3 PUFA's. Likewise, Omega-3 PUFA's significantly improved depression in patients with clearly defined depression or with bipolar disorder".
High EPA Omega-3 fatty acids in adult schizophrenia
Several controlled human trials have examined the use of Omega-3 fatty acids as  adjunctive therapy among patients with schizophrenia. Again, EPA- based oils appear to deliver a significant magnitude of efficacy (modest improvement in negative symptoms,  reduction in adverse effects associated with antipsychotic medication use) (Emsley 2006,  Peet 2002b, Peet 2001). DHA- based oils have failed to symptomatically benefit schizophrenic individuals (Peet 2001). Omega-3 oils appear to be more effective for  individuals with early stages of schizophrenic illness.
High EPA Omega-3 fatty acids in childhood depression and ADD/ ADHD
EPA- based oils have demonstrated impressive benefit in objective markers of learning,  concentration, memory, and overall academic performance in four separate controlled human studies. 40-45% of children administered a high EPA- Omega-3 oil no longer met  diagnostic criteria for ADD/ ADHD within 3-6 months of beginning Omega-3 therapy  Johnson 2007, Richardson 2005, Sinn 2007, Sorgi 2007). Studies of DHA- based oils in  childhood ADD/ ADHD typically fail to achieve significant benefit (Hiyarama 2004, Voigt  2001).
One trial of high EPA- Omega-3 in children with depression has also demonstrated very positive outcomes. 70% of children achieved a greater than 50% reduction in the  Children's Depression Rating Scale (CDRS), and 40% of children met remission criteria  (CDRS score <29 at study exit) (Nemets 2006).
References
Emsley R. Schizophr Res. 2006;84(1):112-20.
Frangou S. Br J Psychiatry. 2006; 188:46-50.
Grenyer BF. Prog Neuropsychopharmacol Biol Psychiatry.
2007;31(7):1393-6.
Hirayama S. Eur J Clin Nutr. 2004;58(3):467-73.
Johnson M. Presented at Children and Adults with Attention
Deficit/ Hyperactivity Disorder (CHADD), November 7-10, 2007.
Washington, DC.
Lin PY. J Clin Psychiatry. 2007 Jul;68(7):1056-61.
Llorente AM. Am J Obstet Gynecol. 2003; 188(5):1348-53.
Nemets H. Am J Psychiatry. 2006;163(6): 1098-100.
Peet M. Schizophr Res. 2001 Apr 30;49(3): 243-51.
Peet M (a). Arch Gen Psychiatry. 2002 Oct;59(10):913-9.
Peet M (b). J Psychiatr Res. 2002 Jan-Feb;36(1):7-18.
Richardson AJ. Pediatrics. 2005 May;115(5):1360-6.
Sinn N. J Dev Behav Pediatr. 2007 Apr;28(2):82-91.
Sorgi PJ. Nutr J. 2007 Jul 13;6(1):16.
Voigt RG. J Pediatr. 2001 Aug;139(2) :189-96.
Zanarini MC. Am J Psychiatry. 2003 Jan;160(1):167-69.
Use left/right arrows to navigate the slideshow or swipe left/right if using a mobile device