The Next Generation of Supplements: Fermented Ingredients Boost Bioavailability
Posted on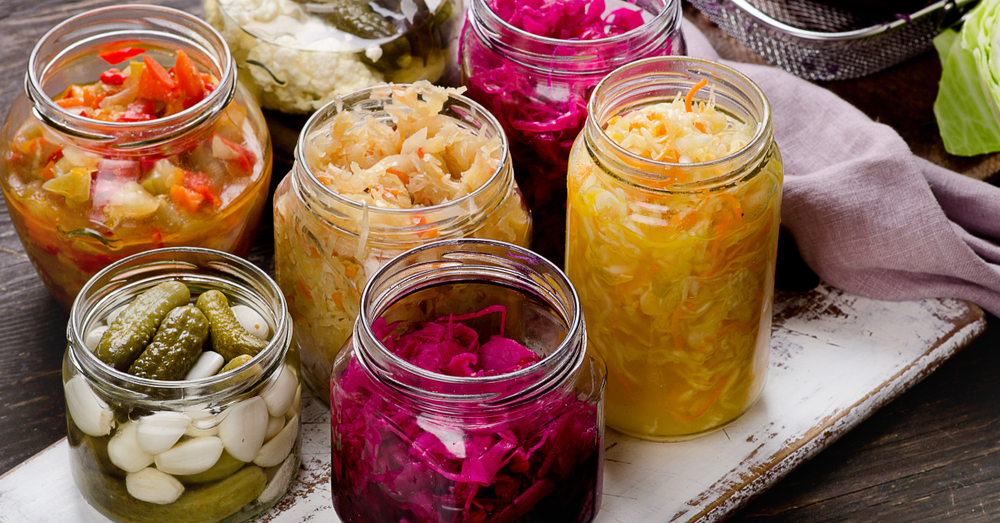 Many natural health products are consumed for their antioxidant and anti-inflammatory properties. And now an increasing body of literature is supporting the safe and effective use of various fermented natural health product ingredients to boost their effectiveness.
Research indicates that fermented botanical preparations provide a more pronounced in vivo anti-inflammatory influence vs. their unfermented counterparts and fermented herbal ingredients have been reported to be more effective for antioxidant support, bone health, immunity, and protection of the intestinal lining.
Recent studies have shown that fermentation magnifies the benefits of plants and herbal blends and in some cases produces unique bioactive phytochemicals, antioxidants and anti-inflammatory compounds that did not exist prior to fermentation.
Fermented whole foods have long been used in the diets of our ancestors and contain powerful plant-based chemicals that are protective against such chronic diseases as cardiovascular disease, diabetes, cancer. Fermented rice bran has been shown to reduce physiological stress and diminish fatigue. Additionally, the fermentation of rice bran produces novel phytochemicals; these potentially antioxidant and anti-inflammatory bioactive compounds, not found in the unfermented rice bran, and subsequently exerted a favourable influence on the experimental inhibition of human B lymphoma growth.
Fermentation improves amino acid, nutrient/phytonutrient bioavailability
Fermentation of organic, sprouted brown rice protein (both the bran and endosperm layer for optimal nutrition) enhances the amino acid bioavailability, giving it an amino acid profile similar to that of mother's milk and approximately a 97% correlation to whey protein isolate. Fermentation can also increase the bioavailability of a variety of nutrients, including, but not limited to  B vitamins, magnesium, and zinc
Fermentation improves the microflora of the gut
The shift away from ancestral diets, including the ancient and artisanal way of processing food, appears to be taking its toll on our bodies. A decreased intake of fermented foods would be coincident with a decreased exposure to "good" bacteria, and reduced digestion and absorption of nutrients (due to higher amounts of anti-nutrients).
Isomalto-ogliosaccharide (IMO) is a fermented fibre with pre-biotic properties. Naturally found in foods such as miso, sake, soy sauce, and honey, this ingredient has been shown to aid in maintaining cholesterol and blood sugar levels, mineral absorption, relieve constipation, and regulate bowel movements. It is also well established that this ingredient promotes the growth of healthy bacteria, especially
bifidobacteria,
within the intestinal tract.
Fermented herbal ingredients are more effective for immunity
Studies have shown that the microbes found in fermented foods, as well as fermented natural health supplements, can help improve aspects of immune functioning. Most notable is an improvement in natural killer cells activity, our front-line defenders against infection and cancer development.  
References:
D'Aimmo MR, Mattarelli P, Biavati B, Carlsson NG, Andlid T:
The potential of bifidobacteria as a source of natural folate
. J Appl Microbiol. 2012, 112:975-84.
Bergillos-Meca T, Navarro-Alarcón M, Cabrera-Vique C, Artacho R, Olalla M, Giménez R, Moreno-Montoro M, Ruiz-Bravo A, Lasserrot A, Ruiz-López MD:
The probiotic bacterial strain Lactobacillus fermentum D3 increases in vitro the bioavailability of Ca, P, and Zn in fermented goat milk
. Biol Trace Elem Res. 2013, 151:307-14.
Rodrigues FC, Castro AS, Rodrigues VC, Fernandes SA, Fontes EA, de Oliveira TT, Martino HS, de Luces Fortes Ferreira CL:
Yacon flour and Bifidobacterium longum modulate bone health in rats
. J Med Food. 2012, 15:664-70.
Gupta U, Rudramma, Rati ER, Joseph R:
Nutritional quality of lactic fermented bitter gourd and fenugreek leaves.
Int J Food Sci Nutr 1998, 49:101-8.2009 May;25(5):499-505. doi: 10.1016/j.nut.2008.10.022. Epub 2009 Jan 3.
Schoen C
,
Schulz A
,
Schweikart J
,
Schütt S
,
von Baehr V
.
Regulatory effects of a fermented food concentrate on immune function parameters in healthy volunteers.
2009 May;25(5):499-505. doi: 10.1016/j.nut.2008.10.022. Epub 2009 Jan 3.
Kawashima T
,
Hayashi K
,
Kosaka A
,
Kawashima M
,
Igarashi T
,
Tsutsui H
,
Tsuji NM
,
Nishimura I
,
Hayashi T
,
Obata A
.
Lactobacillus plantarum strain YU from fermented foods activates Th1 and protective immune responses.
Int Immunopharmacol.
2011 Dec;11(12):2017-24. doi: 10.1016/j.intimp.2011.08.013. Epub 2011 Sep 3.
Use left/right arrows to navigate the slideshow or swipe left/right if using a mobile device