What to do if your fish oil tastes fishy
Posted on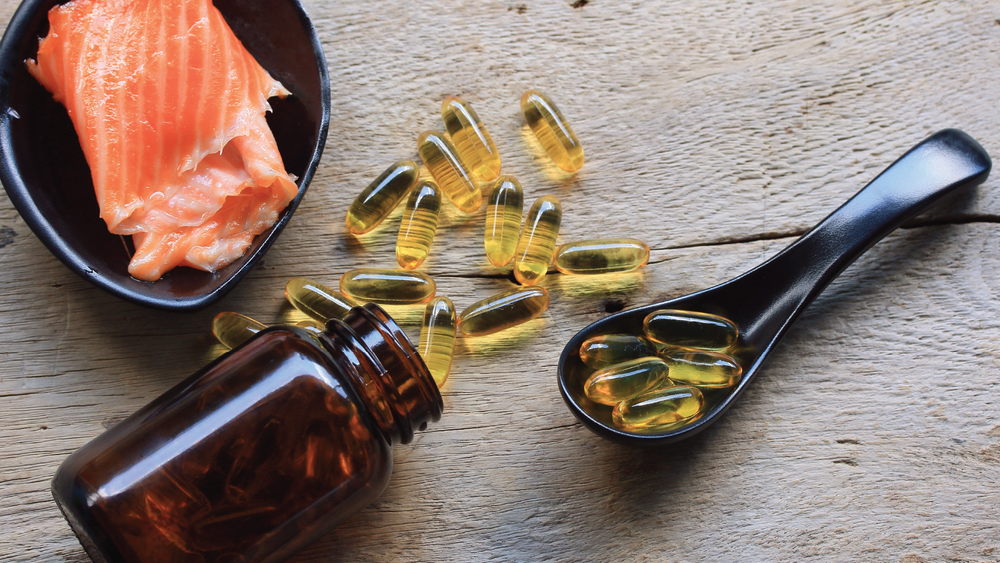 What to do if your fish oil tastes fishy
Fish oil is brilliant for your health - but no one wants a fishy taste in their mouth after taking it! If you've noticed this side effect in the past, it's a good sign that you need to change your fish oil supplement and here's why. 
Fish oils: the good, the bad and the extra fishy
One of the biggest concerns people face when they're first starting out with fish oil supplements is fear of a fishy aftertaste. Some people also complain about a nasty fishy odor and even 'fish burps'. 
The truth is, fish oil supplements shouldn't taste fishy at all. If you notice that your fish oil supplement leaves a fishy, sour or icky taste in your mouth, it's a clear sign that you're not taking a high-grade supplement. 
Much like buying fresh fish, a fishy odor or taste indicates that the product has gone bad. Bad tastes or smells are a sign of oxidation and this means that your fish oil has gone rancid.  
When it comes to fish oils, freshness matters. This includes storage time, the storage type and whether the fish used to produce the oil is high quality. 
Finding the right fish oil supplement 
If the taste of your fish oil supplement is giving you the ick, you need to switch brands. Fish oil should have a very mild taste and include added ingredients to make it a pleasant - rather than gross! - experience. Here are 3 things to look for when choosing a fish oil supplement. 
High quality fish oils
To put a stop to fishy breath, you need to look out for a fish oil supplement with pure, high-quality oils. Our fish oil capsules contain a clean blend of anchovy, sardine and mackerel body oil that delivers 2000mg of EPA plus 100 mg DHA and 1000 mg of pure fish oils in every dose. We use advanced technologies to produce the cleanest, freshest fish oil possible with no fishy taste or odor. Our 200+ step quality check process ensures our fish oil supplements exceed quality, freshness, and purity standards. We also use third party testing to test for oxidation and contaminants like PCBs and dioxin, to ensure that our supplements are extra fresh and extra safe, based on 5 Star International Fish Oil Standards (IFOS).  
Sustainable sources
If you're taking a fish oil supplement, it's also a good idea to check where the fish is coming from. Unfortunately, not all brands use sustainable practices for sourcing and producing fish oils. 
All our fish oil supplements are produced from wild-caught fish and sustainable fisheries. Our suppliers are committed to protecting biodiversity and maintain environmentally-responsible farming practices. We only work with suppliers that are globally ranked #1 for sustainability, so you can take your daily supplement with a clear conscience.  
Botanical extracts and natural flavoring
As well as looking for pure, high grade fish oils, it's a good idea to opt for supplements that contain botanical extracts for added benefits and taste. For example, our mood enhancing fish oil blend contains natural rosemary leaf extract for added antioxidants and a fresher flavor. 
For kids, check out our cherry flavor omega3+ D3 supplement, designed to support healthy development for children with a flavor they'll love! Like all our fish oil supplements, our omega3+ D3 for kids contains no artificial colors, flavors or sweeteners. 
Ready to try fish oil?
If you've been put off by fish oil in the past or are scared to try it because of the fishy taste, you can finally relax! With the right fish oil supplement, you don't need to worry about nasty flavors, odors or fish burps! What's more, you can be sure that you and your family are getting the highest quality fish oil from sustainable sources. 
Get all the benefits, with none of the bad taste. 
For more info on how fish oil can help you look and feel your best, read this next. 
Use left/right arrows to navigate the slideshow or swipe left/right if using a mobile device