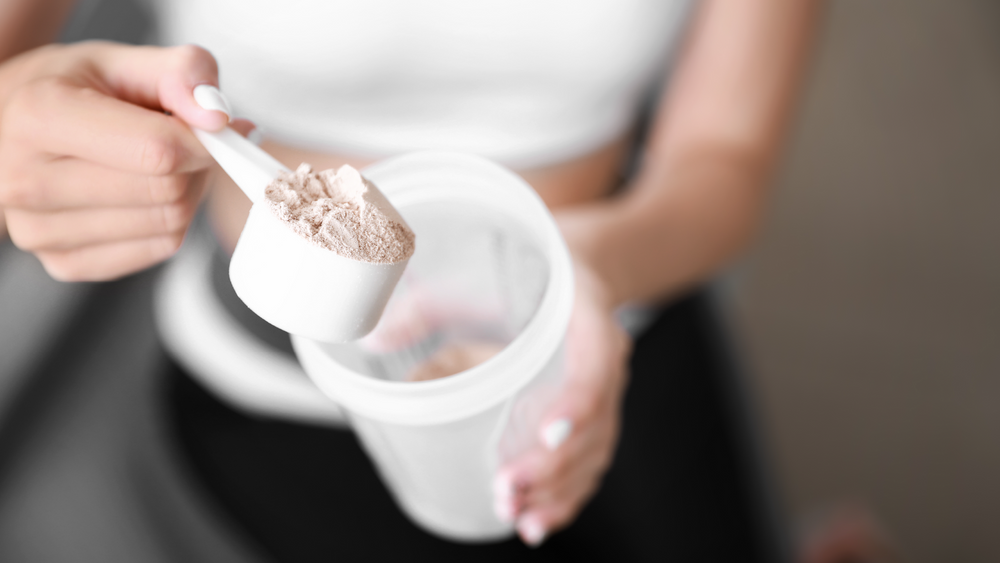 With all the options available for picking a protein supplement, it can be tough to know which will work best for your body and leave you feeling full without bloating or an upset stomach. We hear your concerns and we're happy to tell you that we've created a solution.
Whey protein in particular can be hard to digest, especially for those with lactose intolerance or sensitivities. To help you get the most out of your protein, we've designed a formula featuring digestive enzymes, so your body has an easier time breaking down, absorbing and using all the protein in the most efficient way.
Wondering how the digestive enzymes in our whey protein actually work? Today we're getting into some simple science to help you better understand why they're so important.
Protein Breakdown & Absorption
Consuming enough protein is essential to maintaining a healthy body, and protein sourced from whey contributes to specific functions such as:
· Building strong and healthy bones, muscles, hair, skin and nails
· Repairing tissues
· Regulating hormones
· Enhancing antioxidant levels
· Enhance immune function
· Creating enzymes (1,2)
Ensuring that your body can break down and absorb protein is very important! That's a job for digestive enzymes. Digestive enzymes are made by our body, mainly in our liver and pancreas, and are responsible for breaking down the food we eat to ensure that it is in a form that our bodies can absorb and use. Despite our bodies making these enzymes naturally, this production decreases as we age and can be impacted by digestive concerns, like an unbalanced gut microbiome or inflammation.
Our Whey Isolate Formula
Adding digestive enzymes can ensure that all 25 grams of our whey protein isolate is broken down and can be properly absorbed and used by your body! Furthermore, adding a digestive enzyme to a whey protein isolate has been found to be even more effective than adding it to a whey protein concentrate too. You can read about the difference between whey protein isolate and concentrate in one of our recent blogs.
One study found that in the 4 hours after consumption, a whey protein concentrate with digestive enzymes raised blood amino acid levels by 30%, in comparison to a whopping 127% for a whey protein isolate with digestive enzymes (3). This means that your body is able to absorb a higher amount of essential amino acids, the building blocks of proteins!
Our Recommendation
To ensure you are getting the most out of your whey protein supplement, we recommend choosing whey protein isolate. The scientifically designed digestive enzyme blend in this product was created to assist in the amino acid breakdown at every stage of digestion. This way you can be confident that you are getting the most out of your protein intake every day
References: 
Use left/right arrows to navigate the slideshow or swipe left/right if using a mobile device