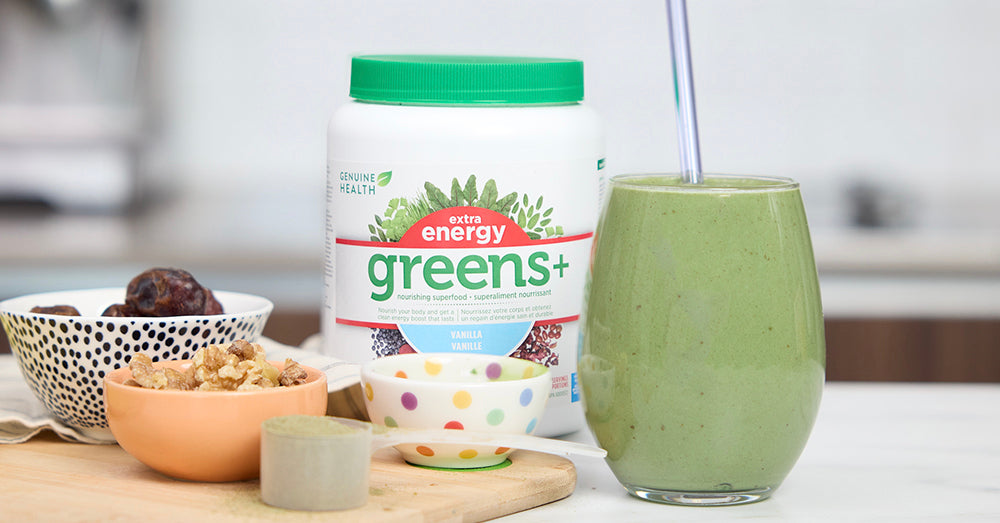 Matcha and vanilla are a tasty match in this decadent, yet healthy smoothie. With the addition of Greens+ extra energy in Vanilla, you'll get a megadose of phytonutrients and sustainable energy all day long. 
Serves 1 
1 tbsp matcha powder
3-4 dates, pitted
1 tbsp coconut butter or coconut oil
2 tbsp walnuts, chopped
1 banana
1 scoopg greens+ extra energy vanilla
1-2 cups milk of choice
Place all ingredients in a blender and blitz until smooth. Enjoy right away!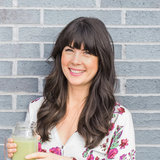 Joy McCarthy
Joy McCarthy is the Founder of Joyous Health, a Certified Holistic Nutritionist and best-selling author. A trusted nutrition expert, Joy has been featured in hundreds of publications both online and in print; and is a regular health expert on TV. Through her innate drive to inspire others, Joy has created numerous online programs and eBooks under JOYOUS U and is a faculty member at the Institute of Holistic Nutrition. Joy lives in Toronto with her husband Walker and their daughter Vienna.
Use left/right arrows to navigate the slideshow or swipe left/right if using a mobile device