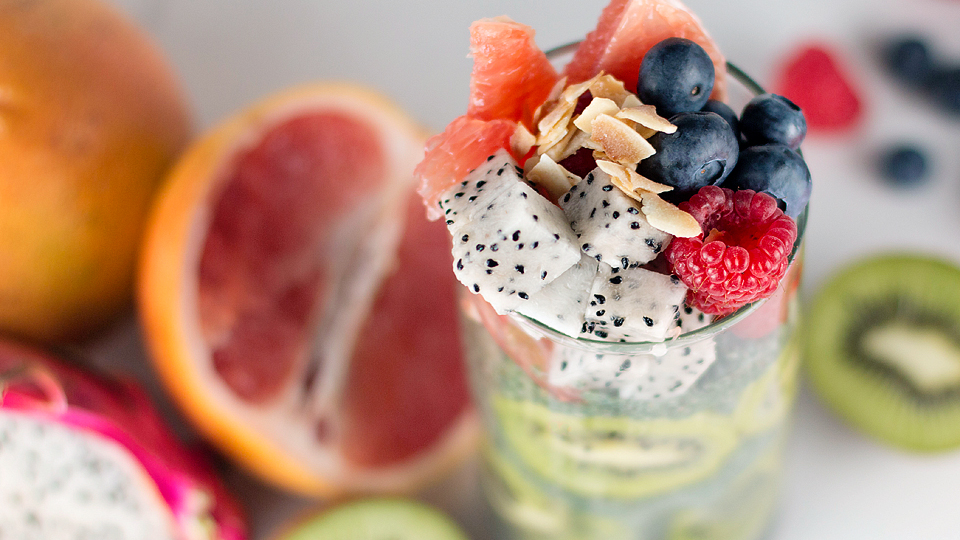 When your days are hectic, you want to start the day off right and that means eating right. This delicious fruity chia pudding will help you to power through the day. Eating healthy is the best thing you can do for your mind and body.  The next time you rush out the door in the morning without something to eat, remember that skipping breakfast can set you up for overeating later in the day. Who needs that?!?
Chia pudding is a great alternative to a morning or pre-workout smoothie.  It is easy to make and you can add in all your favourite fruit. You can make this in the same amount of time it takes to make a smoothie or oatmeal, so it is a great alternative to add in to your morning route.
Ingredients:
2 cups almond/coconut milk or your favourite milk
1/3 cup chia seeds
1 Tbsp honey or sweetener (optional)
Directions:
Combine all the chia pudding ingredients in a bowl, stirring well to combine.
Cover and let sit for a half hour or overnight. Time will depend on chia seeds and how soft you like it.
Spoon into glass for serving, add toppings and enjoy.
Use left/right arrows to navigate the slideshow or swipe left/right if using a mobile device