The Nutrient Combo That Holds the Key to Heart Health
Posted on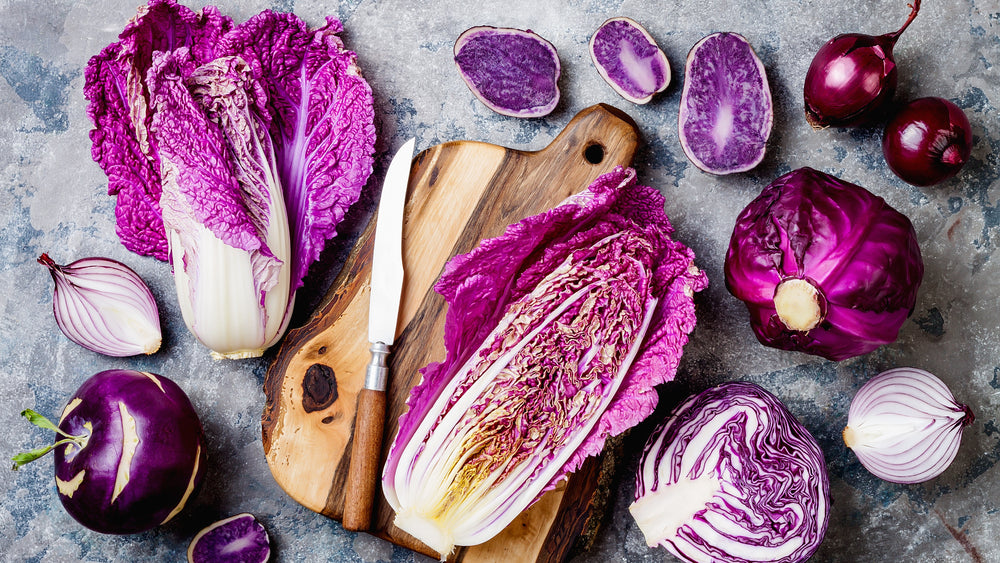 A broken heart is no joke. In fact, the #1 global killer is cardiovascular disease (CVD) – a group of disorders of the heart and blood vessels that account for more deaths than
any
other cause, claiming almost 18 million lives in 2016.
What makes this even scarier, is that (aside from genetic predisposition) CVD can be prevented
, or even reversed
through lifestyle and diet, and by regularly consuming
a unique combination of nutrients that can help protect your heart from disease.
It all starts in the Mediterranean, where the diet is rich in fatty fish, olive oil, whole grains, high quantities of fresh fruits and vegetables, poultry and beans. But the key to this diet is the incredible, heart-healthy nutrients that come from it:
Polyphenols
Polyphenols are a unique class of nutrients that are
only
found in some plant foods. Polyphenols have been studied for their role in supporting healthy aging, a healthy gut – and heart health! How do they do it? Polyphenols have been shown to reduce inflammation and improve the function of the lining of the blood vessels, so that they help blood flow more freely throughout the body.
Even more amazing is that foods (and whole food supplements) contain a natural spectrum of nutrients that work together synergistically. A chemical called nitric oxide is created in your body (in part thanks to your gut bacteria) when you eat foods like beets, spinach and cabbage. The incredible thing about nitric oxide is that it can help to lower blood pressure and increase circulation throughout your body!
When it comes to polyphenol and nitrate-rich foods,
more
is more! The key is getting as much of these foods in the diet in as much variety as possible. While this sounds simple, it's not necessarily that easy. Modern agriculture practices have depleted the soil and rendered our food less nutritious than it once was. When scientists looked at key vitamins and minerals in produce today versus 50 years ago, they found "reliable declines."
That's why it's important to introduce a superfood supplement into your routine.
greens+
was created to provide a daily dose of powerful, plant-rich phytonutrients that we need for a long healthy life.


greens+ remains the first and only research-proven green food supplement that provides a rich, wide spectrum source of antioxidants from 23 colourful plant-rich superfoods.


In in-vitro studies, greens+ demonstrated to exert significant protection against lipid oxidation in lipid cells – which is linked to cardiovascular illness!


Omega-3 fatty acids
We've all heard of the benefits of omega fatty acids. But did you know your body is likely out of balance?
Evidence suggests that human beings evolved eating omega-6 and -3 fatty acids in a ratio of around 1:1. However, our modern diets supply us with more omega-6 than we need – and the typical Western diet now provides us with an omega-6 to -3 ratio of around 16:1! (Omega-6 fatty acids come from nuts and seeds and vegetable oils, omega-3s come from fish.)
Omega-3s have been linked to improvements in cardiovascular disease markers like thrombosis, blood pressure and heart rate, blood lipid levels and vascular function.
Eating fish a few times a week is a great start, but it's probably not enough to undo years of this dietary imbalance. Plus, the healthiest omega-3 fatty acids are found in small fish (like anchovies and sardines) that are wild or sustainably caught from cold, clean waters – and these sources can be hard to obtain with our modern diet.
Omega-3 fatty acids are backed by a countless research studies indicating their health benefits, especially
regarding cardiovascular health
. So, when we set out to formulate omega-3 supplements, we knew they MUST contain enough,
absorbable
EPA and DHA in proper ratios to protect heart health.


omega3+ TRIPLE STRENGTH + D3 contains the EPA and DHA dosage recommended by the American Heart Association and has been used in several clinical studies, plus 1000 IU of Vitamin D, which has been shown to hold benefits for heart health.


All Genuine Health omega3 fish oils are sourced from wild, fresh, sustainable sources, rigorously tested to ensure they are clean and effective.


Better Together
What's even greater is the pairing of
omega3+
with
greens+
. Together, they nourish the body and significantly protect against inflammation and oxidative stress, two factors that can lead to CVD.
This complimentary action is called
synergy:
when the interaction of elements produces a greater effect than the sum of their individual elements.
Just adding these 2 simple things to your day makes it easy to improve and maintain cardiovascular health – and may even help to save your life.
Other incredible benefits of this nutritional synergy include:


full spectrum antioxidant support


anti-inflammatory action


healthy digestion


mood and energy support


nourished, healthy, glowing skin


There's More...
While a powerful duo – the cardiovascular benefits of supplementation don't end with omega-3 fatty acids and phytonutrient-rich greens+. Collagen help to reduce arterial stiffness, a marker of cardiovascular disease, and provides anti-inflammatory and antioxidant support.
To recap:
Prevention is
always
the best cure for heart disease, and a change in diet can bring about remarkable improvements for people facing cardiovascular issues. Remember:


It's easy to enhance your diet with natural, safe, effective and convenient supplements like a daily serving of greens+ and omega3+ TRIPLE STRENGTH + D3.


Dual-supplementation means that you can easily get the heart-healthy benefits that the synergy of the Mediterranean diet offers – every day!


So, LOVE your heart! By taking just two simple supplements, you can change the course of your health, on to the path of a long healthy life.  
---
Sources:
Davis D, "Changes in USDA food composition data for 43 garden crops, 1950 to 1999."
J Am Coll Nutr. 2004 Dec;23(6):669-82.
Hord et al, "Food sources of nitrates and nitrites: the physiologic context for potential health benefits." The American Journal of Clinical Nutrition, Volume 90, Issue 1, 1 July 2009, Pages 1–10, https://doi.org/10.3945/ajcn.2008.27131
Tangney, Rasmussen. "Polyphenols, Inflammation, and Cardiovascular Disease." Curr Atheroscler Rep. 2013 May; 15(5): 324.
Use left/right arrows to navigate the slideshow or swipe left/right if using a mobile device