Use Collagen To Support Your Fitness Goals And Reduce Joint Pain
Posted on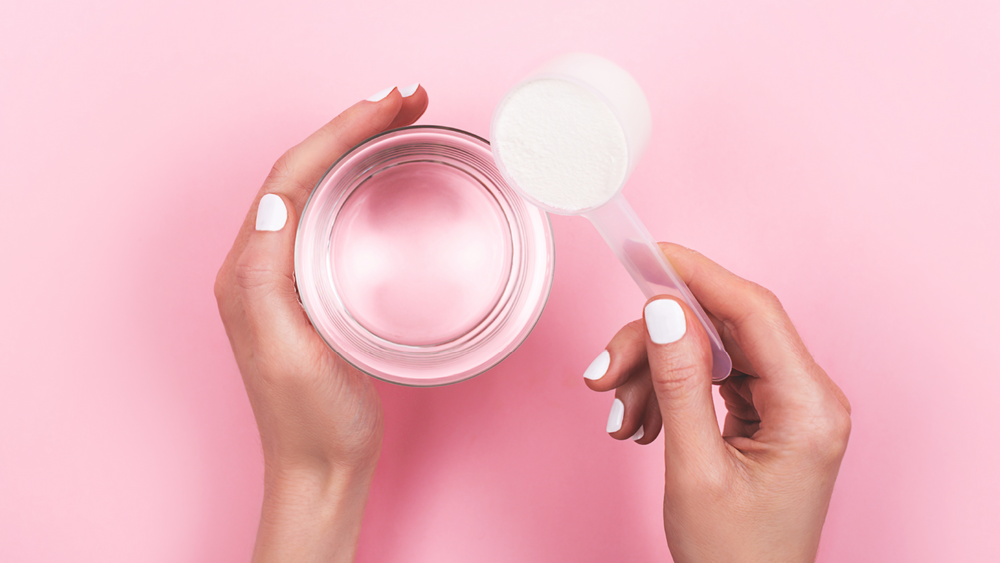 Do you ever feel your knees ache when you're doing squats? Or your bones jar when you run up the stairs? If you're struggling with activity-related joint pain, you could benefit from introducing collagen into your diet. 
Here's what you need to know about taking collagen for joint pain. 
The impact of exercise on your joints
Joint pain is a common problem in the day-to-day life of both athletes and ordinary active people. Joint pain can impact your ability to do normal activities, while also limiting your flexibility and mobility long-term.  
Joint pain is the result of short-term degradation of cartilage in your joints and increased stress on the joints from exercise and overwork.[1] In the case of stress-related joint pain, this might be caused by weaknesses like unstable joints as a result of injuries, putting too much strain on your joints or problems like unequal leg length.[2] 
The symptoms of joint pain appear long before the development of joint diseases like osteoarthritis or rheumatoid arthritis. It's especially common for people who take part in sports that put a lot of stress on the joints like running, football and fitness. Whatever the cause, the important thing is not to ignore joint pain when you start to notice it. 
Reducing joint pain with collagen
If you've noticed joint pain when you're working out, playing sport or even just resting, you don't need to stress about getting old! You just need the right supplements to support your fitness goals and keep you moving. 
A host of studies have found that collagen can make a big difference to activity-related joint pain. The benefits of collagen for hair, skin and nails is now common knowledge but researchers have been exploring how collagen can improve joint health too. 
Just

5g of bioactive collagen peptides every

day for 12 weeks was found to significantly improve activity-related pain and pain during rest periods for young adults with knee problems.[

3]

 
Another study of athletes with activity-related joint pain who took 5g of collagen over 12 weeks experienced almost 40%

reduction in pain.[

4]

 
Study participants who took collagen supplements for 6 months along with a program of calf-strengthening exercises successfully sped up their recovery from

Achilles tendon injuries.[

5]

 
A wide range of research shows that collagen can make a real difference to the comfort and quality of life for people living with activity-related joint pain. If your joints are achy or sore, you don't have to suffer in silence! 
How to increase your collagen intake
If you're suffering from activity-related joint pain, increasing your daily intake of collagen could help. Collagen is found in protein-rich animal products like meat, eggs and fish. Bone broth has also become a popular way to get a collagen boost every day. 
For a quick and easy way to get more collagen in your diet, try taking a collagen supplement. Opt for an unflavored blend to add to smoothies, soup, oatmeal or energy bites. Just one scoop gives you the daily dose of collagen you need to keep your joints healthy and pain-free - and you still get to eat all your favorite foods! 
To find out more about joint health, read this next. Or for a tasty way to add more collagen to your diet, check out this recipe. 
Sources 
Schön, C. et al. Evaluation and Validation of a Joint Stress Test to Induce Activity-Related Knee Joint Discomfort — a Prospective Case-Control Study. Sports Medicine 2021 April;7(24).

 

Zdzieblik, D. et al. Improvement of activity-related knee joint discomfort following supplementation of specific collagen peptides. Applied Physiology, Nutrition and Metabolism 2017 Jan;42(6):588-595.

 

Oesser, S. et al. Efficacy of specific bioactive collagen peptides in the treatment of joint pain. Osteoarthritis and Cartilage 2016 April;24(1):S189.

 

Praet, S.F.E. et al. Oral Supplementation of Specific Collagen Peptides Combined with Calf-Strengthening Exercises Enhances Function and Reduces Pain in Achilles Tendinopathy Patients. Nutrients 2019 Jan;11(1):76.

 
Use left/right arrows to navigate the slideshow or swipe left/right if using a mobile device